AC/DC Black Ice Tour :: English
AC/DC Black Ice Tour - The Budapest Station
Hi AC/DC Fans! Welcome to this Hungarian website where can you find a lot of info about the Black Ice Tour Budapest concert.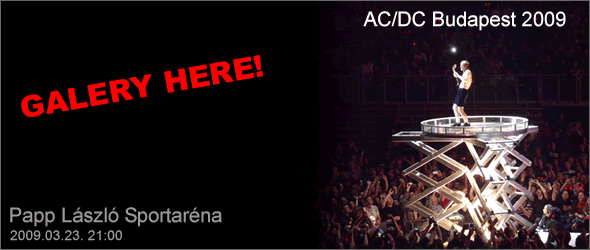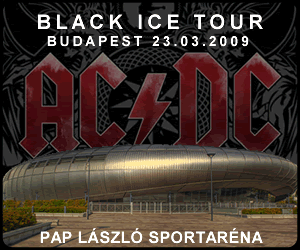 The AC/DC was in Budapest on March 23, 2009. This was the part of the big AC/DC Black Ice World Tour. Budapest was the Eastern most city where the show was presented. We were expecting a lot of visitors from the neigbouring countries such as Romania, Ukraina, Slovenia, Bosnia-Hercegovina, Serbia, Croatia and from many other Eastern countries.
Please do not forget to buy the original edition of Black Ice album after having learnt all the songs from your "grey" downloaded version :)
Other pages of this website are prepared in Hungarian language, this is the only page in English. If you want to get more information about AC/DC and/or the Black Ice World Tour please visit www.acdc.com.
Location of the Budapest Arena
The Official website of the Pap Lászlo Sportaréna where you can find a lot of useful info in English in regard to the place of the AC/DC Black Ice show.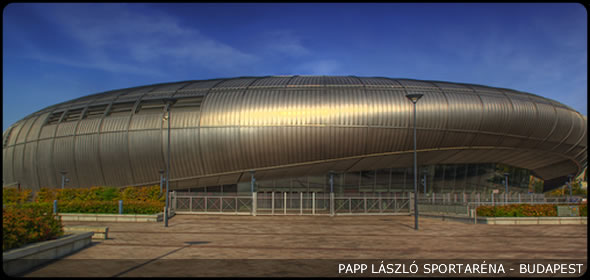 Sectors in the Papp László Sportaréna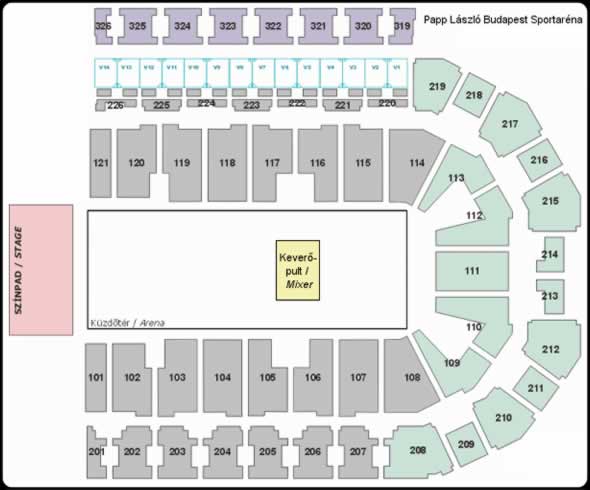 Map for the Papp László Sportaréna
Please keep in your mind there is a limited place for the cars on that area. Use the public transport.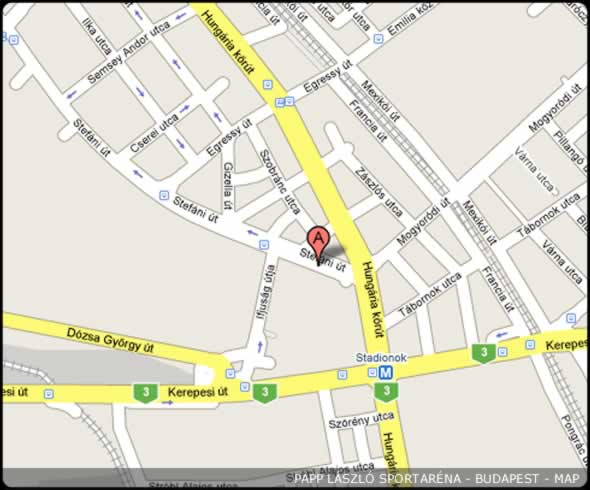 Public transport to Papp László Sportaréna
Metro: M2 (East-West line)
Bus: 90-95A, 130, 178 Night: 937, 956 (Blue color)
Tram: 1, 1A (Yellow color)
Trolley bus: 75, 77, 80-81, 80, 80A (Red color)
Official site of the Budapest Public Transport
European Stations of the Black Ice tour
Click here to see all the European Stations of the AC/DC Black Ice World Tour. This is the quickest way to jump to the official websites of the arenas from the first station in the Oslo Telenor Arena to the final destination in the Birmingham NEC. Enjoy your virtual travel...
"Can I help you" topic on the forum...for you
I've opened a "Can I help you" topic in the forum of this website. If you have any question concerning the AC/DC Black Ice Tour in Budapest, just let us know. No registry is necessary.
Remembering the AC/DC show on the Monsters of Rock 1991 in Népstadion...
Now, this is the right place and time to remember this unforgettable show. The AC/DC had its debut here in 1991 as part of the Monsters of Rock, together with Metallica, Mötley Crüe, Queensryche and a The Black Crowes. That was a fantastic AC/DC party in Népstadion, the biggest stadium in Hungary. He who was there will never forget it.
Wrap up
Have a nice day, have a safe trip and welcome to Budapest. LET THERE BE ROCK IN BUDAPEST AGAIN.